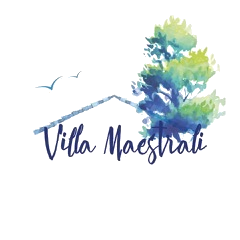 Skiathos Villa Maestrali
. Skiathos Rental Villa with Private Pool .
Hellenic Republic | Ministry of Tourism | Authorized License | 0756K10000197301
Villa Maestrali's location is idyllic in an exclusive area of Skiathos island. Away from the tourist bustle, yet only minutes away from Skiathos town, all amenities and many beaches are easily reached.
Enjoy perfect peace and tranquility on this large, private property. From this vantage point, you can gaze across the bay below where famous Vromolimnos Beach is within a few minutes' reach.
Just steps down from the terrace, the good-sized pool of 6 x 10 meters offers the same stunning bay view while swimming and sunbathing.
Three air-conditioned, twin bedrooms and two bathrooms can accommodate 6 guests. All bedrooms have terrace access with wonderful sea views to wake up to.
Happy Guest Reviews
Lovely villa set in beautiful surroundings
"This was the perfect setting and the villa was exquisite. It is well equipped, clean, comfortable and the gardens and pool are well kept. We highly recommend this villa as an ideal getaway, you will not be disappointed. John J., Canada, June 2016"
Absolutely lovely, Definitely would recommend
"The accommodation was lovely, clean, bright and airy, with terrific view overlooking the Bay of Kolios. The welcome package of groceries he put together for us on arrival was really appreciated. Nasus Y., Ajax, Canada, June 2016"
Superb two weeks
"Villa Maestrali is everything we wished for and more and would highly recommend it to anyone looking for a high end, peaceful, secluded villa in Skiathos. Thank you so much again. Lucy, UK, August 2014"
More reviews
Our badges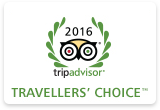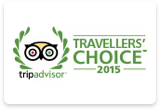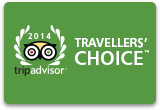 Go to Trip Advisor